Updated on February 14, 2021 by Julia
Even with my sourdough discard cracker recipe, I still had too much sourdough discard on my hands. I could make biscuits, I could make waffles or pancakes, but what's something I never say no to? Chocolate chip cookies.
How are sourdough discard chocolate chip cookies different from regular ones?
Sourdough starters, also known as levain, are the leavening agents in beautiful loaves of sourdough bread. By using it in your chocolate chip cookies, you'll also be incorporating the acidity and sourness of a starter that is alive and well.
Depending on how long you bake it, your cookie will have different textures. The longer you bake it, the more cake-like the sourdough chocolate chip cookie will taste. Yang described the cookie's taste as "just like your sourdough bread but with chocolate chips." However, without the crust that comes with sourdough bread, the sourdough starter gives the cookies the airiness of white bread.
These cookies won't brown as much on top as a typical chocolate chip cookie (from my experience), but you'll know they're ready when the edges become a crispy golden brown. The cookies will seem almost too soft (and wet) as they come out of the oven, but let them sit a little longer on the baking pan and they'll continue to crisp up. The cookies will remain extremely soft when stored in an air-tight container on the counter for up to a week.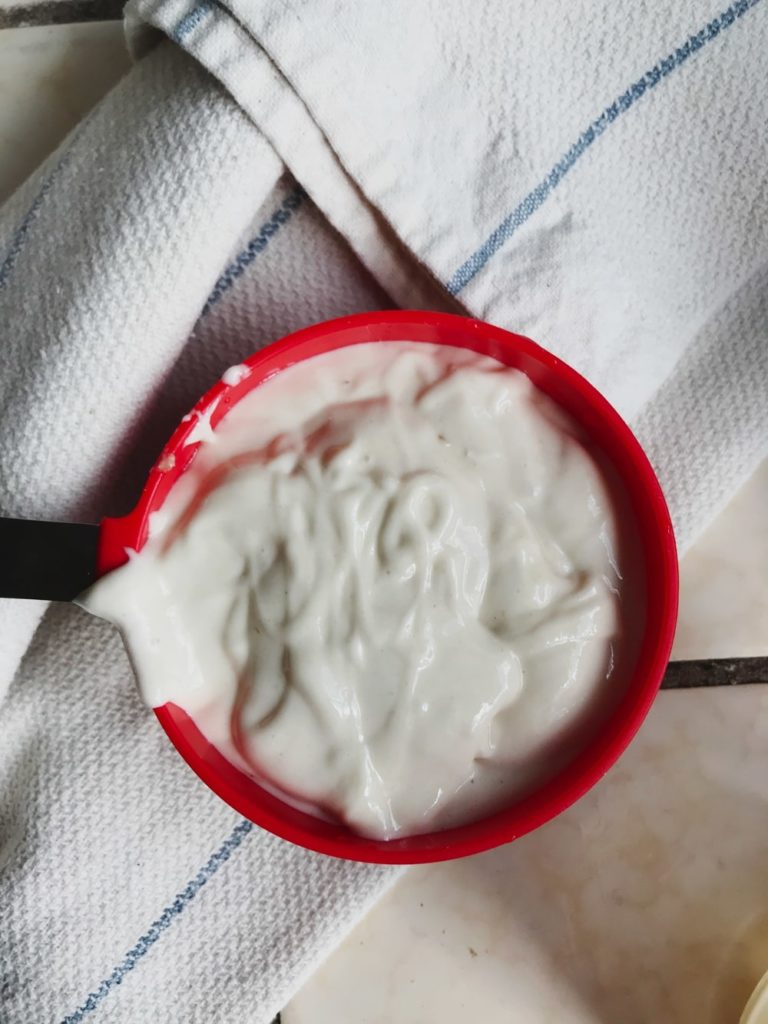 Will the sourdough starter chocolate chip cookies actually taste like sourdough bread?
Definitely. Sourdough starter is a fermented living organism and is the key to the sour flavor in levain bread. If you're going to use sourdough starter discard, especially from a batch that you've been feeding and nurturing on a regular schedule, it'll be quite tangy. I also have a preference towards more tangy sourdough. Your cookie will have that sourdough bread taste, but presented in a soft, air-y cookie filled with your choice of dark or semi-sweet chocolate chips.
You'll be using unfed starter for this recipe. What does that mean? It'll be the part of the sourdough starter you would have thrown away so you will not be feeding it any flour or water before using it in this recipe.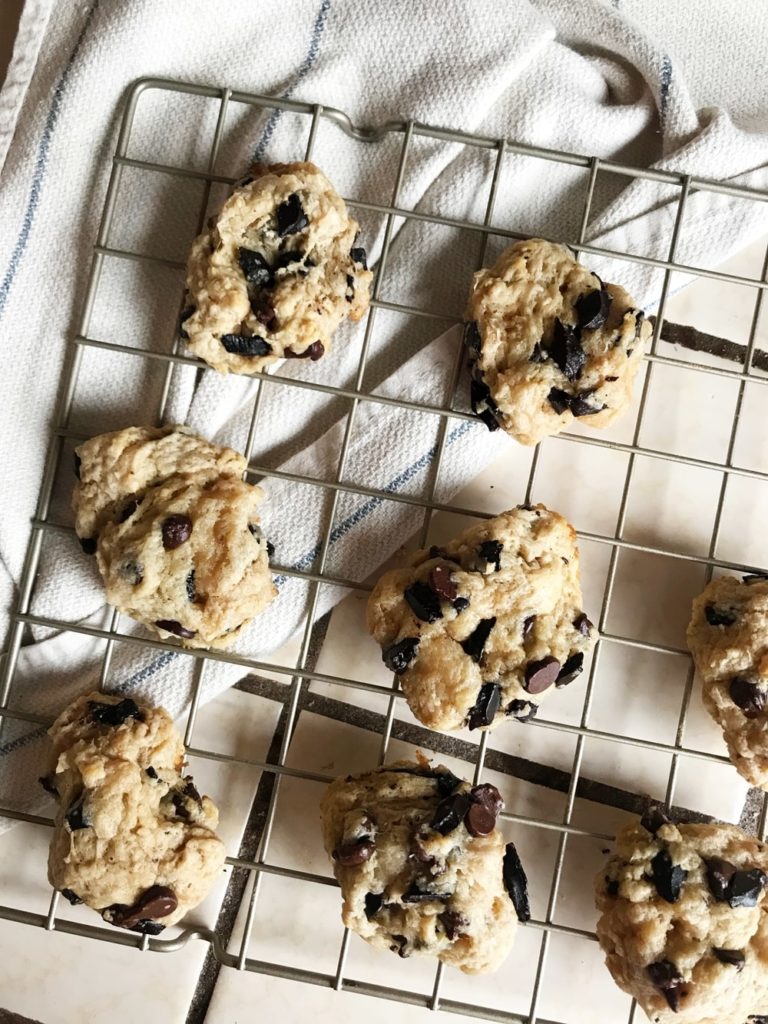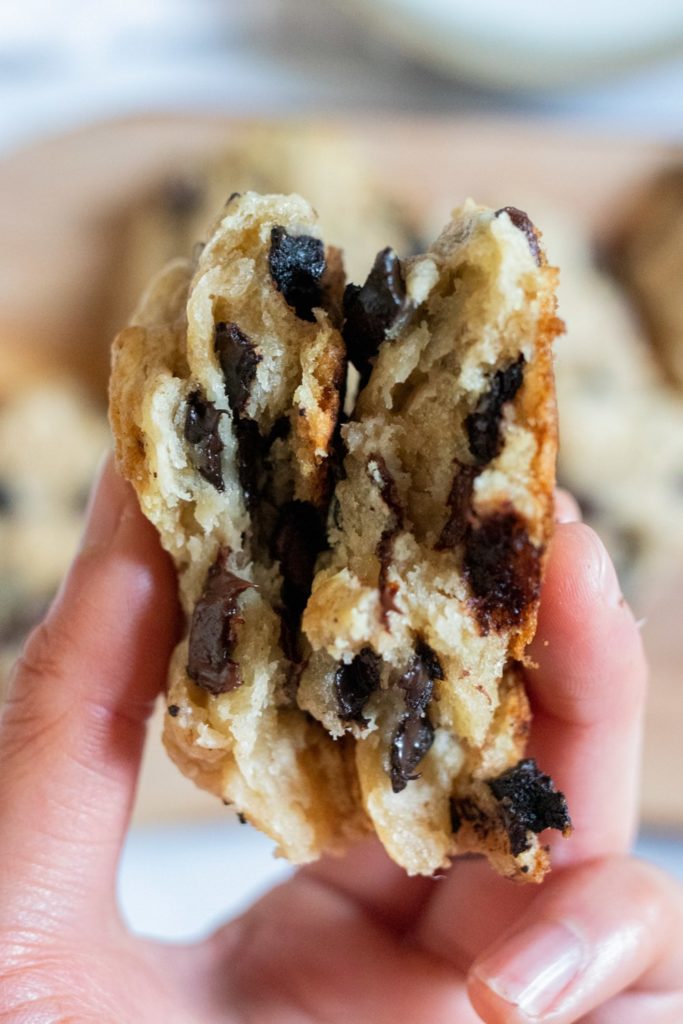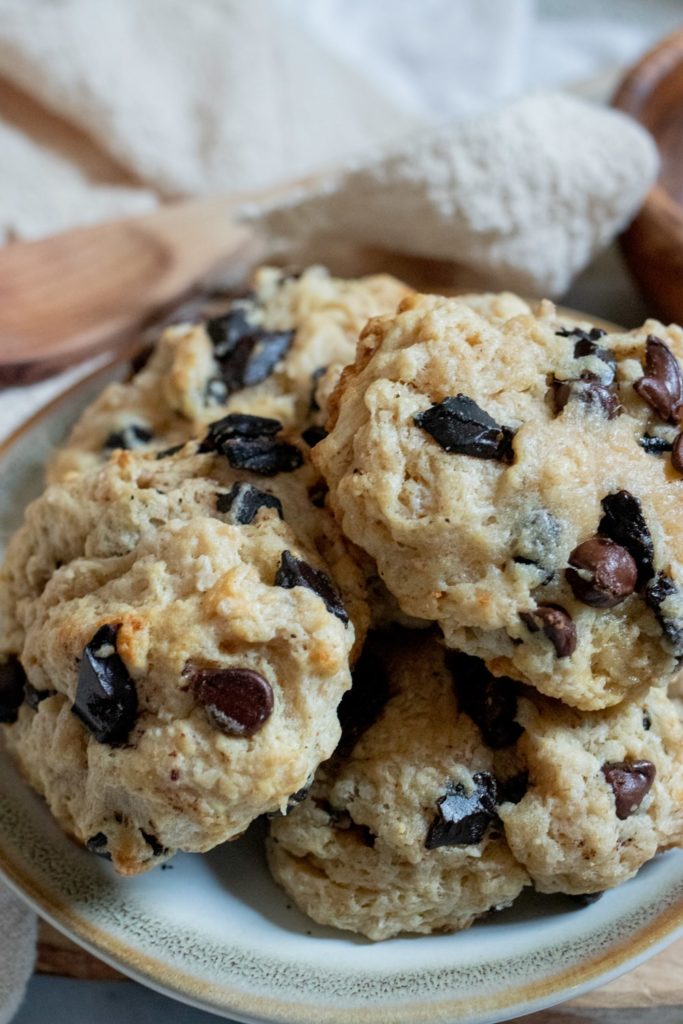 Looking for more sourdough discard recipes?
Sourdough Scallion Pancakes
Use your sourdough starter discard to make this flaky, chewy Chinese scallion pancake
Check out this recipe
Rustic Sourdough Discard Crackers
An easy and delicious cracker to make use of your sourdough starter discard
Check out this recipe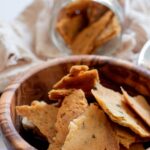 Sourdough Chocolate Chip Cookies
Soft, melt-in-your-mouth chocolate chip cookies with the bread-y goodness of sourdough bread
Ingredients
200

grams

unsalted butter

softened and cubed

90

grams

light brown sugar

1

large

egg

230

grams

sourdough starter discard

250

grams

all-purpose flour

1

teaspoon

baking soda

1

teaspoon

Himalayan pink salt

6

ounces

dark or semi-sweet chocolate chips
Instructions
Place softened butter and sugar into large mixing bowl. Mix using hand mixer or stand mixer on medium speed 1-2 minutes, or until butter mixture is pale yellow, light and fluffy.

Add in egg to creamed butter and sugar, continue to mix slowly

Add sourdough starter and vanilla extra

Mix in all-purpose flour, salt, and baking soda. Use a rubber spatula to ensure that everything is evenly mixed.

Incorporate the chocolate chips. Cover the bowl in plastic wrap and place it in the fridge for 30 minutes to an hour

Remove cookie dough from fridge and allow it come to room temperature. Preheat oven to 350°F/176°C while you are waiting. Cover baking sheet with parchment paper.

Roll 3 tablespoons of dough per cookie between your hands to create a ball. Slightly flatten on the pan.

Bake for 15 minutes or until the edges are a golden brown. Remove from oven and let rest for at least 5 minutes on pan before moving to a cooling rack.