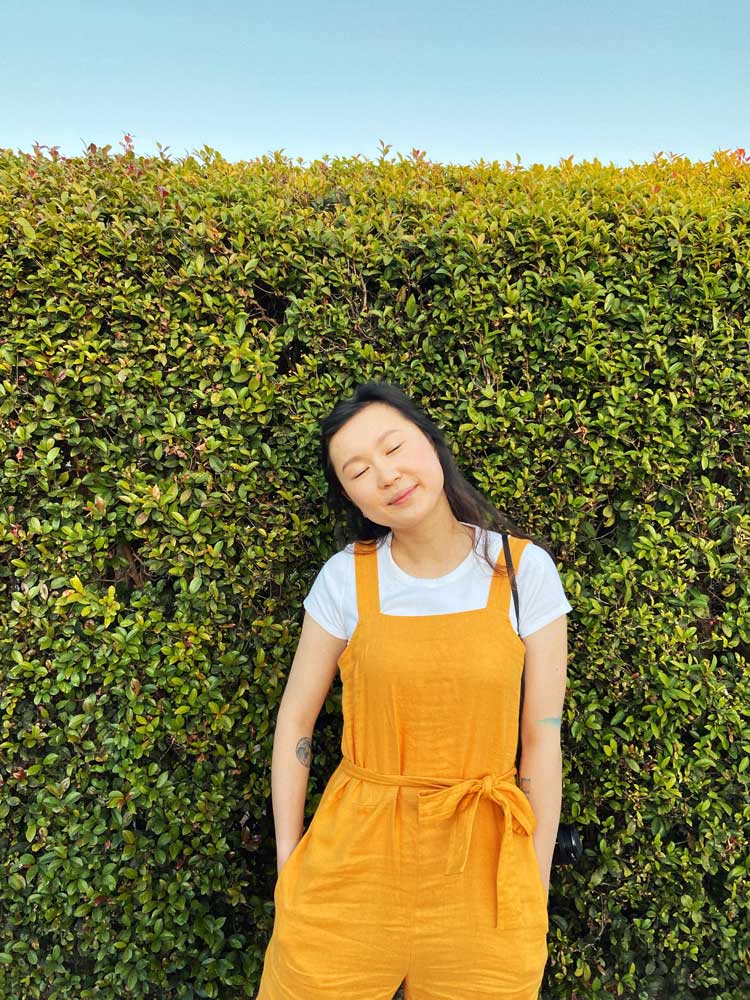 Hi! I'm J. Surprisingly, I never picked up baking at a young age. Mainly because my childhood apartment in China never had an oven and pastries were a rare occurrence in our household.
I remember the first time I baked on my own as an adult. I had just rented my first apartment after graduating (that had an oven!) and decided to make snickerdoodle cookies (I had fond summer school memories of these cookies). Not understanding that cookies should sit on the pan a couple minutes out of the oven and would continue to crisp up, I baked the cookies until they were rock hard. These cookies were not what I remembered and my friends kindly tried them without much comment. I put off baking thinking it was a science I would never understand.
Fast forward 2 years and I was back in China for a new job and, once again, in an apartment with no oven. This was a case of wanting what I didn't have and not appreciating it when I did have it. Realizing that the desserts I wanted just didn't exist or were overpriced (as most Western foods are in Asia), I decided to try my hand at baking again. I bought a slightly more advanced toaster oven and I've never stopped since.
Today, I work as a brand and digital strategist, while continuing to experiment in the kitchens on the weekends.
My goal is to recreate childhood Asian recipes for busy schedules
I'm lucky to have relatives who are great home cooks and being able to grow up around them in China. When I started living on my own after college and cooking more for myself, I realized there was much more flexibility to cooking than there is to baking. While timing, temperature, and precision are key for many pastry recipes, cooking allows for testing and adjustment.
I cooked relatively simple for myself, but after meeting a significant other who "eats to live," I was determined to make him foods that he would thoroughly enjoy. Both of us love Asian cuisines and I was determined to not only learn the recipes of my childhood but to be able to adjust them to fit our busy schedules. My goal has always been to create easy Asian recipes for the time-conscious home cook.
Additionally, many Chinese recipes still don't provide measurements. The ones that do often showcase ingredients as "a spoonful of this" and "a spoonful of that." My recipes come from watching my favorite dishes get made. I focus on the ingredients, their reactions with one another, and the final flavor. From there, I recreate these dishes at home with more precise measurements to make them more accessible to everyone!
Why are you called The Floured Camera?
I've always had a strong passion for photography– picking up my first DSLR on eBay when I was 15. While I still love shooting portraitures, I realized my camera has shot more baked goods than people– hence The Floured Camera.
Want to work with me?
I'm always excited to hear from you guys so reach out to say hello or to inquire about a collaboration.
I work with individual brands for product photoshoots and branding opportunities, but am also open to other forms of partnership.