A little history behind rice cakes
Chinese rice cakes (年糕) were traditionally served during Chinese New Year's as its name is synonymous to "raising oneself higher." However, the dish can be found in most restaurants and is eaten throughout the year.
I loved eating variations of this dish as a child. Being from Shanghai, I've typically always eaten this dish with either chicken or pork and fresh Shepherd's Purse (a type of potherb). The most decadent being a crab stir-fry rice cake dish (a seafood dish that is popular in Ningbo city in China). The rice cakes are made with glutinous rice flour, and when cooked a specific way, are extremely chewy. By far one of my favorite starches.
While rice cakes originated from China, the ingredient has found its way across Asia. In Asian supermarkets, you may find them in different shapes. Korean spicy stir-fry rice cake (ddukbokki) uses cylindrical rice cakes. We'll be using the flat oval ones.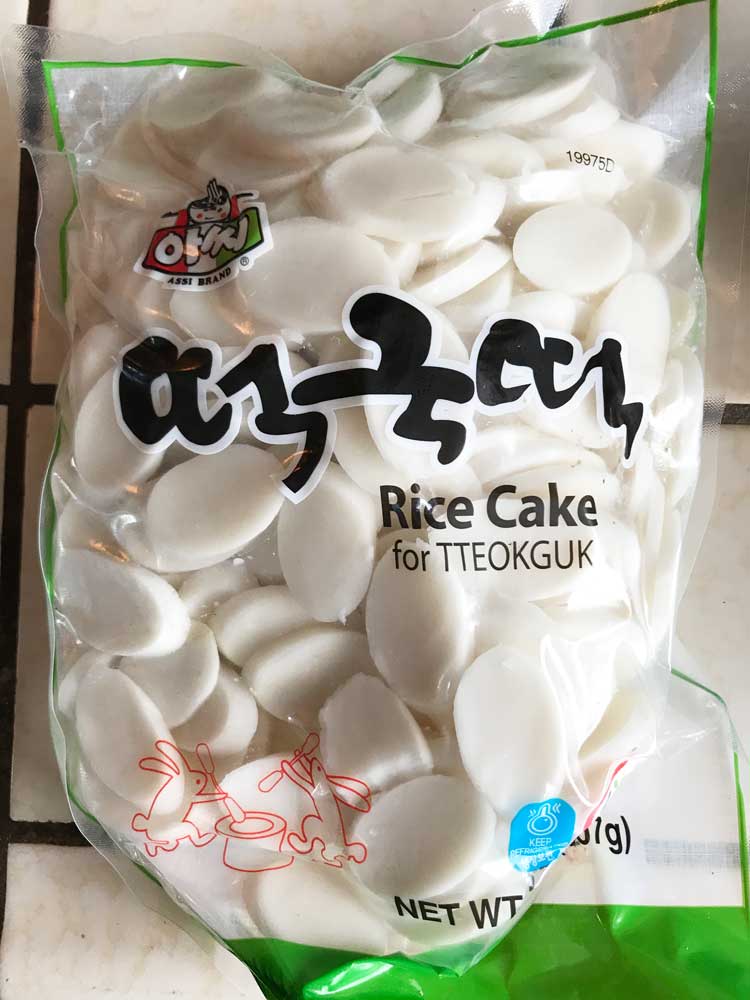 As a fan of pickled vegetables, I wanted to remake the more traditional Shanghai-region recipe with pickled potherb mustards. These are easier to find in Asian supermarkets and come in manageable packets for less than a dollar each.
What are pickled potherb mustards?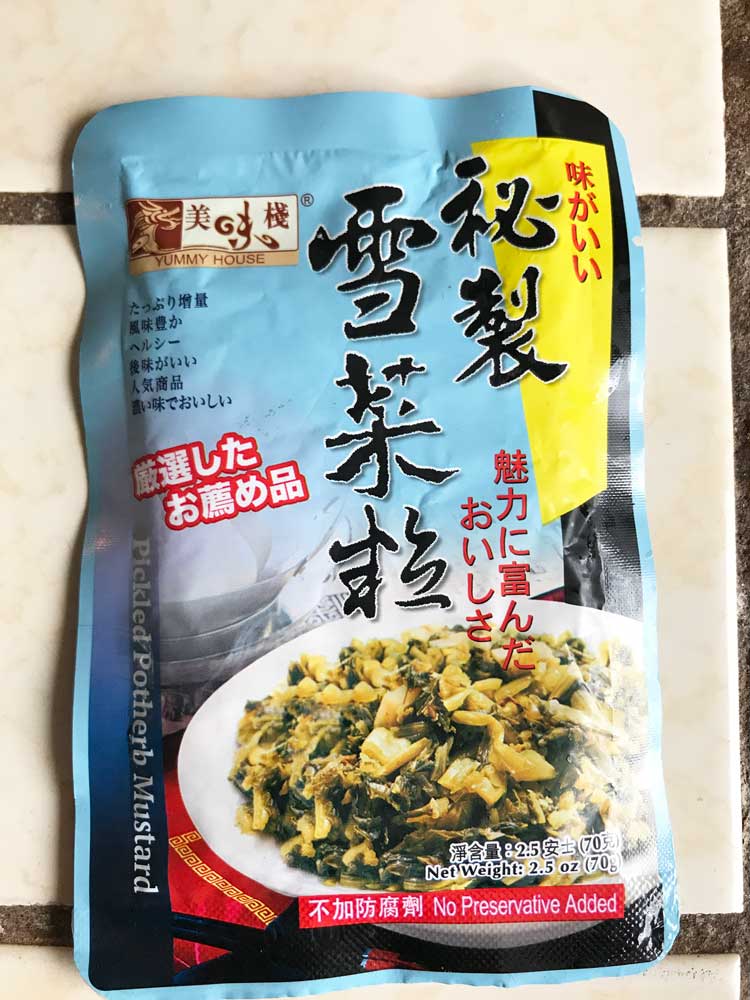 You will rarely find these outside of the Asian supermarkets. Potherbs mustards is called 雪菜 and literally translates to "a vegetable growing in the snow." Historical records has shown that this vegetable has been popular for its health benefits since the 900's. I purchase them packaged and pickled, thus they already have an added saltiness. You'll see that this dish requires less seasoning towards the end and more marination for the meat.
Instructions for stir-fry rice cakes with pork and potherb mustard
1. Soak your rice cakes beforehand
Rice cakes are easier to find and store in frozen and dried packages. You'll have to soak the rice cakes while cooking the first part to ensure they cook through. I usually boil a pot of hot water and then soak the rice cakes in hot water while cooking the protein. Many instructions will tell you to soak for 2 hours or overnight. However, I have found that an hour soak is enough for my desired consistency.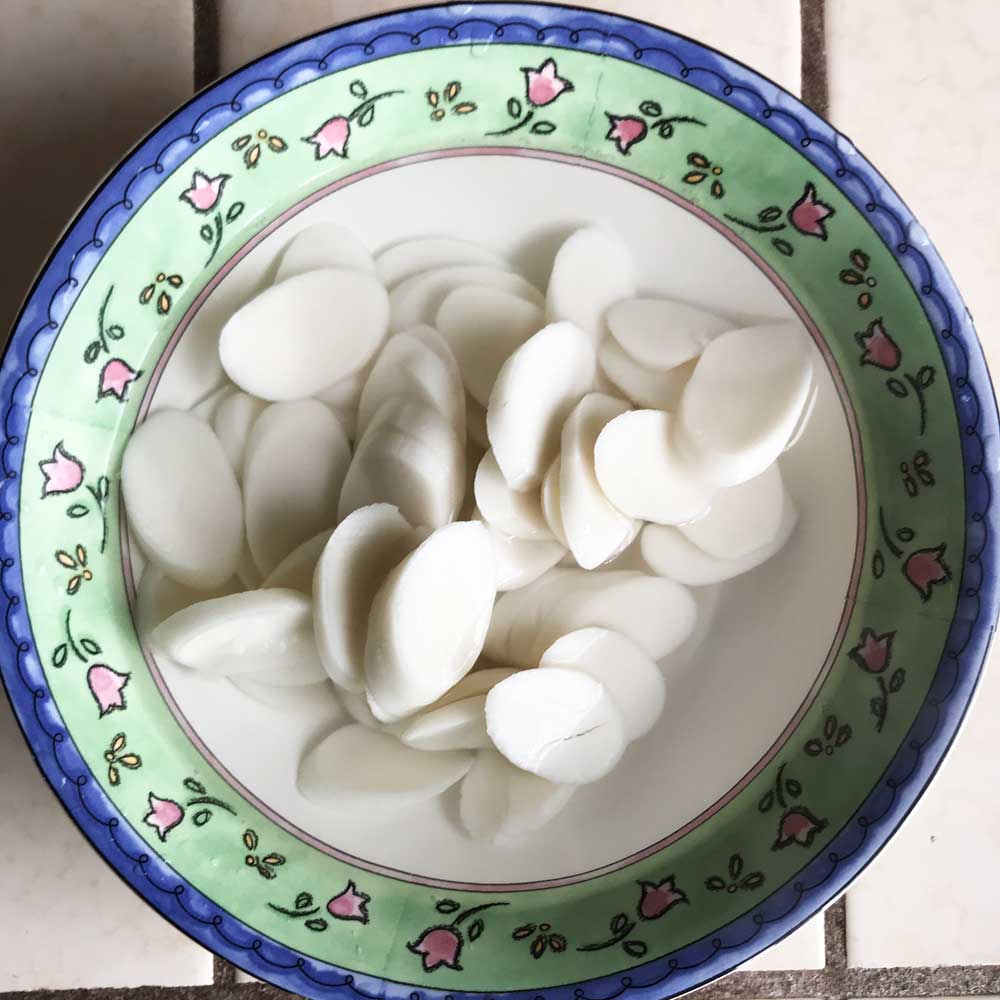 2. Marinate your pork
Season your ground pork with ½ tablespoon soy sauce, a pinch of white pepper, 1 teaspoon sesame oil, 1 teaspoon rice wine/shaoxing wine, 2 teaspoon cornstarch and half an egg. Mix well and let sit for 20 minutes.
3. Saute pork and add in soaked and soft rice cakes
Heat 1 tablespoon of neutral oil in a pan and begin stir-frying the pork on high. Keep watch and continue to break the pork into small chunks for several minutes until cooked through. Drain the rice cakes and add into the pork mixture. Continue to cook for several minutes as the rice cakes soften.
4. Add in potherbs and season with sugar and fish sauce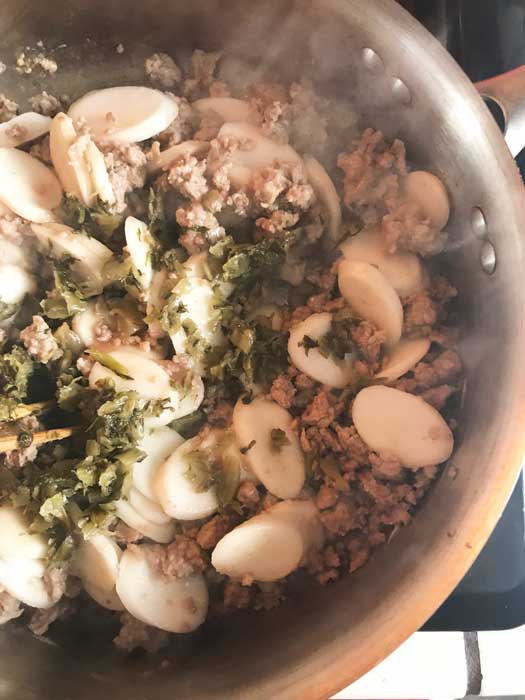 Add in your packet of potherb mustards. Add 1 teaspoon fish sauce and 1 teaspoon sugar. Cook for 1 more minute or until rice cakes reach your desired consistency.
Chinese Stir-Fry Rice Cake with Pork and Potherb
A fragrant hearty meal with flat rice cakes, pork, and pickled potherbs.
Ingredients
16

oz

rice cakes

8

oz

ground pork

1½

teaspoon

soy sauce

1

teaspoon

sesame oil

1

teaspoon

shaoxing wine

2

teaspoon

cornstarch

½

egg

1

tablespoon

vegetable oil

2½

oz

package pickled potherb mustard

1

teaspoon

fish sauce

1

teaspoon

sugar

1

stalk

scallion

(optional)
Instructions
Boil a kettle of water and soak rice cakes in water for at least two hours.

Marinate pork with soy sauce, sesame oil, shaoxing wine, egg and cornstarch. Let sit for 20 minutes.

Heat up 1 tablespoon of vegetable oil in a skillet. Cook pork thoroughly and continue to break into smaller pieces while stir-frying.

Drain rice cakes and sauté with pork for another 2 minutes. You can cook for a little longer if you want softer rice cakes.

Add in package of potherb mustards, sugar, and fish sauce. Stir-fry for another minute.

Add in scallions for another minute, if desired.
Looking for other easy weekday recipes?
Tomato Egg Stir-Fry
A fragrant traditional Chinese dish made easy for a weekday meal
Check out this recipe